Karen Khachikyan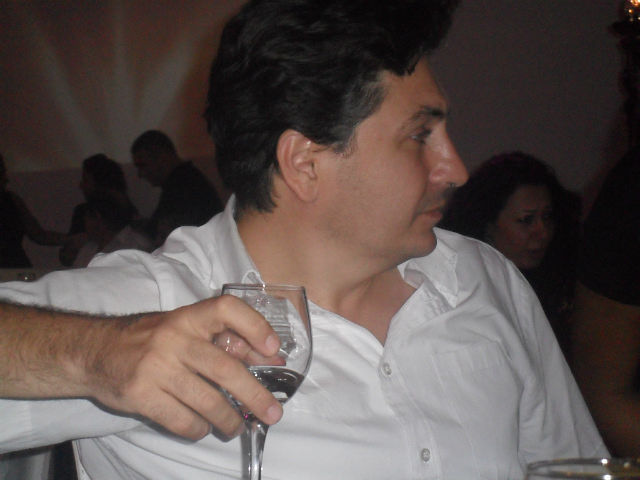 KAREN KHACHIKYAN, born in 1970 in Yerevan, Armenia.Since his childhood he has had an aspiration for painting. He was 3 years old when at one of the family's parties his uncle Varuzhan told the children who were present that he was going to draw a horse and asked who could draw like him. All the children looked and rejoiced at it, and Karen took a pencil and started drawing slowly something like a horse. Then at home he would keep drawing horses until he succeeded.
And when his parents bought a brush and watercolor paints, it all started "Every day he would draw and draw as if it was a ceremony." When he was 7 years old, he participated in an exhibition of paintings by talented children, which was held in Yerevan, and took the first place.
Some photos Some photos Some photos Some photos Some photos Some photos
He attended Children's Art School after Henrik Igityan in Yerevan. After that he started drawing with oil paints by himself prompted by his inspirations and feelings. For some time he attended the Art Studio after Andranik Mirzoyan, who was a member of the Artist's Union of Armenia.
Since his childhood he has been attracted with Impressionism and Post-Impressionism and that's why in most of his paintings the motives of J.Sorolla, Anders Zorn, Monet, Renoir, Sysley and Vincent van Gogh can be traced. His motto is: "no day without painting". The odor of paints that have been surrounding him since his childhood, help him to take a brush and palette every day and stand by the easel with pleasure and render his impressions to a canvas. Sometimes when he is overwhelmed with emotions he paints with his fingers to feel the paints and canvas, as Renoire often did. Numerous paintings by Karen Khachikyan are in private collections in Armenia, Spain, USA, Israel, Czech Republic, Cyprus. Nowadays he lives and creates in Israel. He is married and has three children.